Welcome to AAJ Aesthetics website
Aajaesthetics.co.uk the online home of AAJ Aesthetics, Aberdare's leading Cosmetic Practice's with services mainly concentrated in the Cynon Valley but spreading throughout Rhondda Cynon Taff and beyond. There are many Anti-wrinkle products available, but we only use BOTOX ™, by leading manufacturer Allergan and supplied by South Wales's premier pharmaceutical company.You Can clinic.
Click the hotspots on the images below to find out more about the services we offer.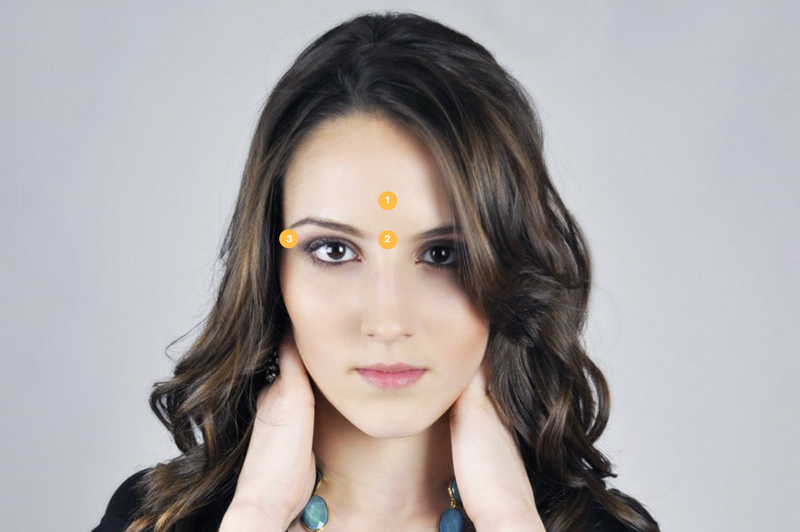 Key:

 Frown Lines -The vertical lines that appear between your eyebrows when you frown can be softened by our anti-wrinkle injections.

 Parallel Forehead Lines – Are these becoming more visible as you get older? At AAJ Aesthetics we can soften these lines with our anti-wrinkle injections.

 Crows Feet – Not the most pleasant of names, these visible wrinkles at the side of our eyes can more optimistically be known as 'laughter lines'. These lines can be reduced and smoothed by our anti-wrinkle injections.
---
Have a browse around our website, for more information visit our About Our Services Page and remember you can book an appointment, or find out how to get in touch by checking out our Contact Us Page.
We treat all our clients with both discretion and confidentiality, and ensure they have the utmost confidence in our professionalism. We provide a high quality service and ensure that both first time clients and our existing client base come back time and time again by providing an excellent service and after care.  If you'd like to find out more about Janet Lewis our Lead Clinical Practitioner you can visit her profile here.
Remember to visit our blog for our updates and latest news.
All our work at AAJ Aesthetics is underpinned by our mission statement:
"Making what's good, even better"
AAJ Aesthetics aims to provide effective, safe treatments that enhance our client's appearance with a natural and subtle outcome. We pride ourselves on the discrete professional services we provide, and our excellent after care. We strive to build up an excellent relationship with our clients, this then in turn promotes customer loyalty.
IF OUR CLIENTS ARE HAPPY, THEN WE ARE HAPPY
---
Quick Links
Click the logos below to find out about our supplier and our Insurance company or click to visit us on Facebook, Google+ and Twitter:
---
This website is part funded by Rhondda Cynon Taf County Borough Council, and Rhondda Cynon Taf County Borough Council accepts no responsibility for the content of this website.

Rhan ariennir y wefan yma gan Cyngor Bwrdeisdref Rhondda Cynon Taf. Nid yw Cyngor Bwrdeisdref Rhondda Cynon Taf yn derbyn unrhyw gyfrifoldeb am gynnwys y wefan yma.